Question: Why is blood needed by all the parts of a body?
Answer: Blood is needed by all the parts because it contains the digested food and oxygen in it. It supplies the oxygen and digested food to various parts of the body to provide essential energy to them which helps the body to perform various functions.
Question: What makes the blood look red?
Answer: A red pigment called hemoglobin gives the blood its red colour. This pigment helps in carrying oxygen to various parts of the body by blood.
Question: Describe the function of the heart.
Answer: The human heart is divided into four chambers. The upper two chambers are called right and left atrium and the lower two chambers are called the right and left ventricles. Right atrium receives carbon dioxide – rich blood from the body. Blood from right atrium enters the right ventricle, which contracts and pumps the blood to the lungs.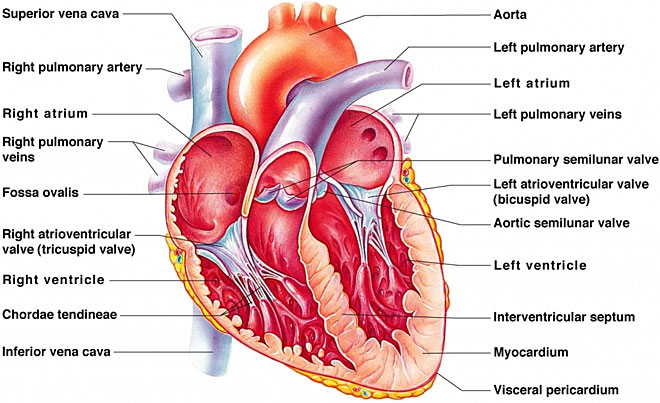 On the other hand, oxygen rich blood from the lungs returns to the left atrium. From the left atrium, blood enters left ventricle. Left ventricle contracts and pumps the blood to all parts of the body.
Hence, the rhythmic contraction and expansion of various chambers of the heart maintains the transport of oxygen to all parts of the body.
Question: Why is it necessary to excrete waste products?
Answer: Certain waste and toxic products are formed during functioning of body cells. The waste products like urea etc. are toxic. When these toxic materials are not removed from the body, they get mixed with blood and can damage the cells of body. It is necessary to remove such poisonous waste materials from our body.